No One Offers More Choices for SharePoint Hosting
Fully Managed Cloud, On-Premises, and Hybrid Solutions
The First Vendor to Offer Hosted SharePoint 2016
SharePoint Foundation for Unlimited Users
Try SharePoint Online of Office 365 for 15 Days
Start with a Free SharePoint Foundation Site
START WITH A FREE SHAREPOINT SITE ONLINE
Collaborate. Communicate. Build websites, intranets, extranets and blogs. Manage and share files or documents. Share calendars, manage tasks and projects. Create wikis. And do more with Apps4Rent's free hosted SharePoint site. Sign up now for free! Set up in a few minutes. Build a SharePoint site and allow access from anywhere from a variety of devices.
Upgrade anytime to a variety of SharePoint hosting options that are available only through Apps4Rent, a leading provider of cloud-based SharePoint solutions for over a decade. As a one-stop shop for SharePoint, we can help you migrate to the environment of your choice, whether it is on-premises or in the Cloud or hybrid, on SharePoint versions that include 2007, 2010, 2013, 2016, and SharePoint Online of Office 365. See all our SharePoint Plans at a glance. Our most popular plans are – Hosted SharePoint 2016, SharePoint Foundation, and SharePoint Online.
SharePoint Foundation
Free and Paid Options
The most popular and economical SharePoint edition.
Has core SharePoint functionality that is sufficient for most users.
Allows Unlimited users. Don't worry about per user costs.
SharePoint 2016
Starting at $0.00/mo. + CALs
The latest version which has larger limits for file sizes and search indexing.
Enables hybrids that integrate Cloud and On-Premises implementations.
Two Editions – Standard ($5/user/mo.) and Enterprise ($9/user/mo.).
SharePoint Online
Starting at $5/mo.
Always updated and maintained by Microsoft with the latest features.
Available in the Cloud as standalone or included in other Office 365 plans.
We offer enhanced support beyond Microsoft's basic support.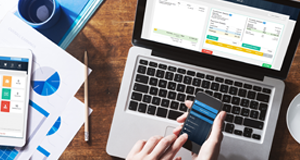 SharePoint 2013
Helps Organize a
Growing Workforce
Apparel Retailer, California
The apparel chain faced serious challenges managing its increasing workforce. This saw them choosing Apps4Rent to help install, monitor, and support a SharePoint 2013 farm site they adopted to increase collaboration between the workforce.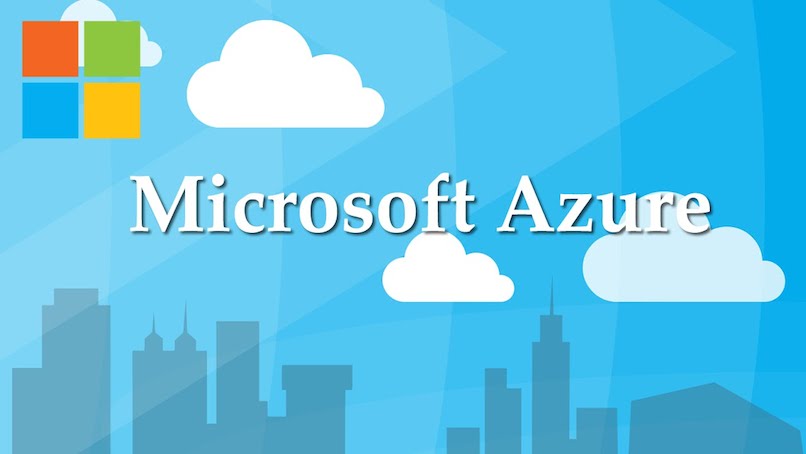 Microsoft Azure Cloud
Solves Server Infrastructure Challenges
Telecomm Supplier, Arizona
The company's SharePoint server was unable to take heavy workload. They chose Apps4Rent to built a robust infrastructure on Azure cloud to migrate the SharePoint site. Apps4Rent completed the migration task in a record 3 weeks' time.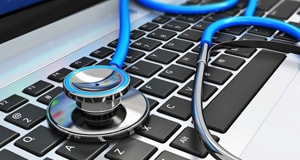 Apps4Rent Helps Deploy SharePoint Licenses On The Cloud
Surgical Instruments, Minnesota
The company did not want to waste its existing SharePoint licenses, 1100 and counting, while moving to the Cloud. Apps4Rent repurposed their existing licenses acquired under Volume License (VL) to the Cloud with Microsoft License Mobility through Software Assurance program
The Best Deals in Cloud-Based SharePoint Solutions Anywhere
Apps4Rent offers you hosted SharePoint Foundation where you can build a private intranet site, a data repository, a smart website, a built-in content management system, a development platform, an extranet site, a collection of websites, best-in-class portal software, a document management system, a project management system, a workflow designer, and more. Take advantage of free apps, themes, and templates to get the right functionality that you need. Instant set up, unlimited users, unlimited sub sites, anonymous private access, touch-friendly interface drag and drop feature, mobile access, and 99.9% up time. Remember you can start with a SharePoint Foundation site without spending a penny. And when you are ready for more, we have plenty of premium SharePoint hosting options.

Build Your Free SharePoint Website Right Now
Build your website instantly at no cost for 90 days. Use it just the way you want. Make it a public-facing website, an intranet, an extranet, a document management system, a blog, a wiki page or just a place to communicate and share things with your team members working from anywhere.

Manage Tasks and Documents at a Central Location
Avoid email traffic. Don't waste time searching for your important documents when you need them. Just find them where you have left them – on your SharePoint site. Share easily. Assign, view, review tasks at a central location and find the final reports of your tasks and projects right there.

Free Your Team from Managing SharePoint
SharePoint is a complex product. Free yourself from managing SharePoint. With our managed services for hosted, dedicated, and farm solutions for all versions and editions of SharePoint since 2007, you can leave SharePoint management to us, whether on-premises or in the Cloud.

Now Access Your Site from Anywhere On Any Device
With a touch-friendly interface, your SharePoint site is just some swipes away from you. Access your site from anywhere using your BlackBerry, iPhone, Android devices, iPad, Mac and mobile devices. Enjoy the flexibility and mobility of the experience, which only SharePoint can give you.

Get the Look and Feel that You Want For Your Site
Explore a wide range of themes with varied color palettes, fonts, and site layouts. Decide yourself the look of your site. Use your own images and assets. Build a fresh and vibrant site for your college intranet or a complete corporate site for your company with a trendy and sophisticated feel.
Free SharePoint Hosting in Many Languages
Gratis, Libre, Gratuit, Kostenlos, Livre, Gratuito, Libero, Fri, Besplatno SharePoint comes in many languages: Arabic (مجانا), Bulgarian (безплатно), Catalan, Chinese (免费), Croatian (besplatno), Czech (zdarma), Danish, Dutch, English, Estonian (tasuta), Finnish (vapaa), French, German, Greek
(δωρεάν), Hebrew (חינם), Hindi, Hungarian (ingyenes), Irish, Italian, Japanese (無料で), Kazakh, Korean (무료), Latvian, Lithuanian, Macedonian, Malay (percuma), Norwegian, Polish (za darmo), Portuguese, Romanian (liber), Russian, Serbian, Slovak, Slovenian, Spanish, Swedish, Thai (ฟรี), Turkish (ücretsiz), Ukrainian (bezhkoshtuno), Vietnamese (miễn phí), Welsh.
Read more >>
Why Choose us for your Cloud SharePoint Hosting Provider?
CloudAppsPortal is backed by Apps4Rent LLC, a pioneer and leader in hosted Microsoft Technologies for more than ten years. Our portfolio of over 10,000 satisfied clients includes individuals, professionals, consultants, small and medium sized businesses, and large multi-national corporations including Fortune 500 companies.
We offer the latest:

We offer the latest cloud SharePoint technologies in the market. Our a Sharepoint online solution free for 90 days is based on Microsoft SharePoint Foundation 2013 technologies.

We are reliable:

Our SharePoint in the cloud solutions are safely guarded in top tier data centers in New Jersey and New York. This guarantees 99.9% uptime backed by ongoing monitoring and maintenance of mission critical servers and applications.

We are available to you 24 x 7:

Our cloud SharePoint apps hosting support team has unparalleled expertise to guide you to the right technology for the growth of your business. Our premium plans include round-the-clock support by phone, email, and chat from a team of SharePoint experts at your call.

You hire us on easy terms:

We offer the best cloud SharePoint for free for 90 days. Paid plans with no long-term contracts, quick set up, daily backup, and month-to-month payments are available.

We are cost effective:

We offer online SharePoint solutions with free trials and moderately priced plans compared to other cloud SharePoint solution providers. With us, you just pay for what you need.

We offer scalable SharePoint online solutions:

You can add or remove users as needed. Our online SharePoint solutions are flexible enough to meet your requirements.
Get started today! Take advantage of our 90-day free SharePoint site hosting with apps to improve your group's efficiency.
We Offer the Widest Choices in SharePoint
All Plans Come with 24/7 Phone Support